Our latest updates, improvements, and innovations to help your business achieve Harmony from Chaos™.
Follow us on
LinkedIn
---

Hey there! We're back with another week of some exciting updates that will make your Option Agreement Management an absolute breeze. The latest update is a new addition to our ever-growing notifications family - the Option Expirations Report Email. It's not just your average email, it's your personalized overview of options and important dates to ensure you never miss a beat. Let's explore what makes this notifications update a game-changer.

Get Notified, Your Way
Let's face it, Option Agreements can be tough, they're intricate and easy to misplace. Sometimes the expirations seem way off in the distance until you realize you just missed the deadline and lost the deal. Options are a dynamic world and forgetting an expiration is not an option. Our latest update prevents that by acting as your options keeper poking you with reminders.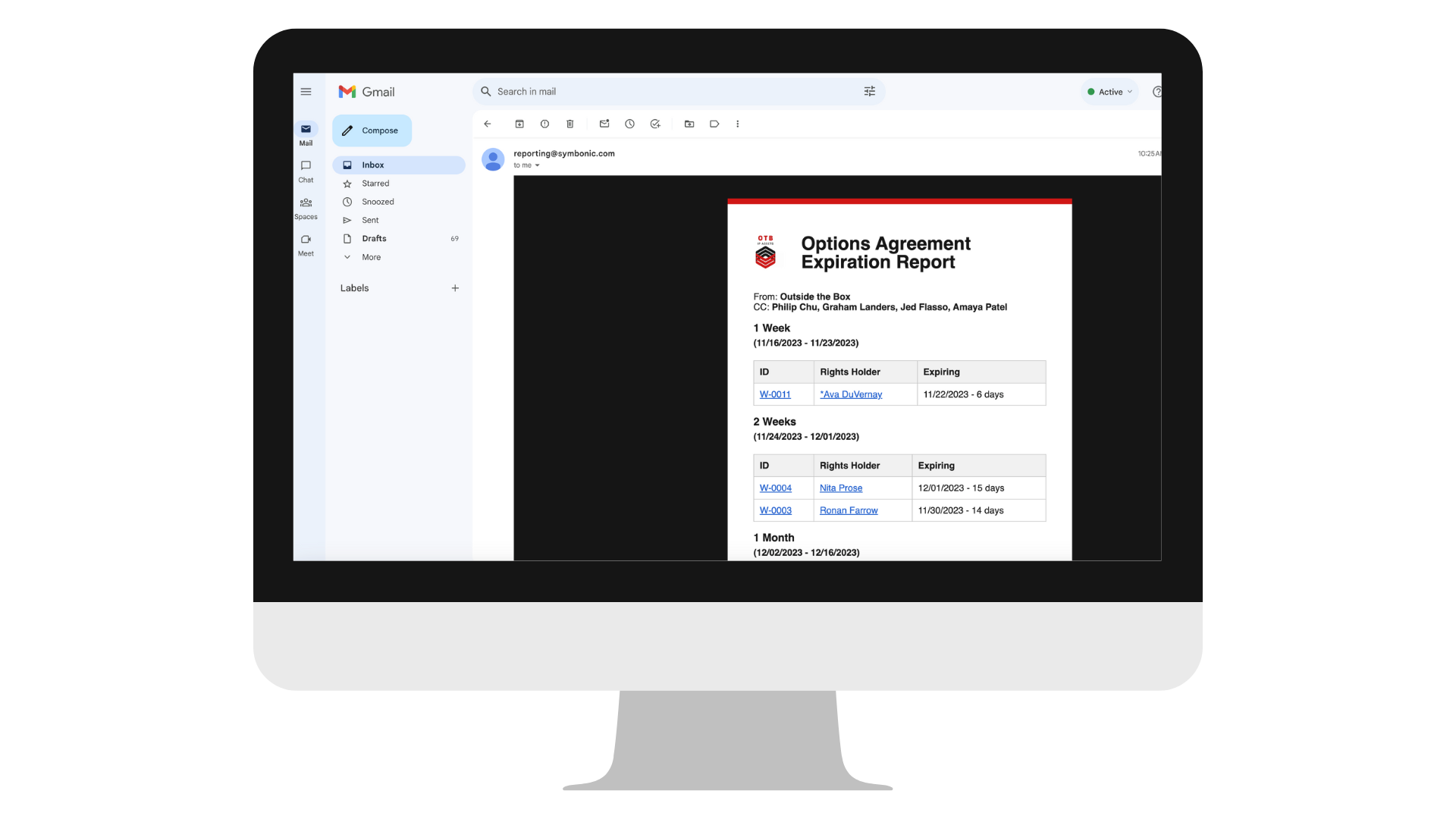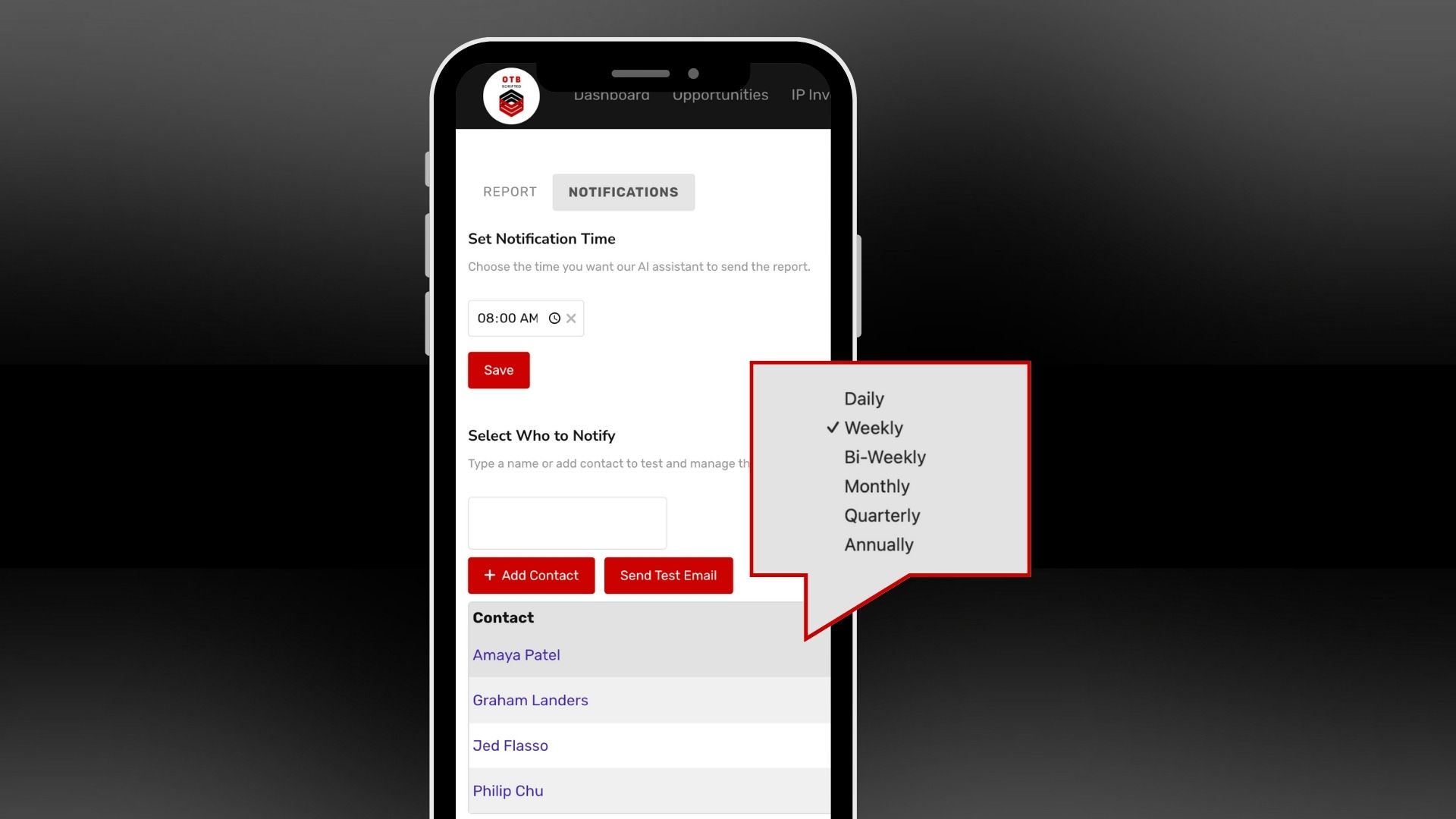 Customize Distribution
We know that options are a team effort. Keep all the key players informed by effortlessly customizing your distribution list.
Easily add or remove team members
Choose between daily, weekly, bi-weekly, monthly, quarterly, and annually when setting frequency preferences
Set the optimal notification time
Empty space, drag to resize
Empty space, drag to resize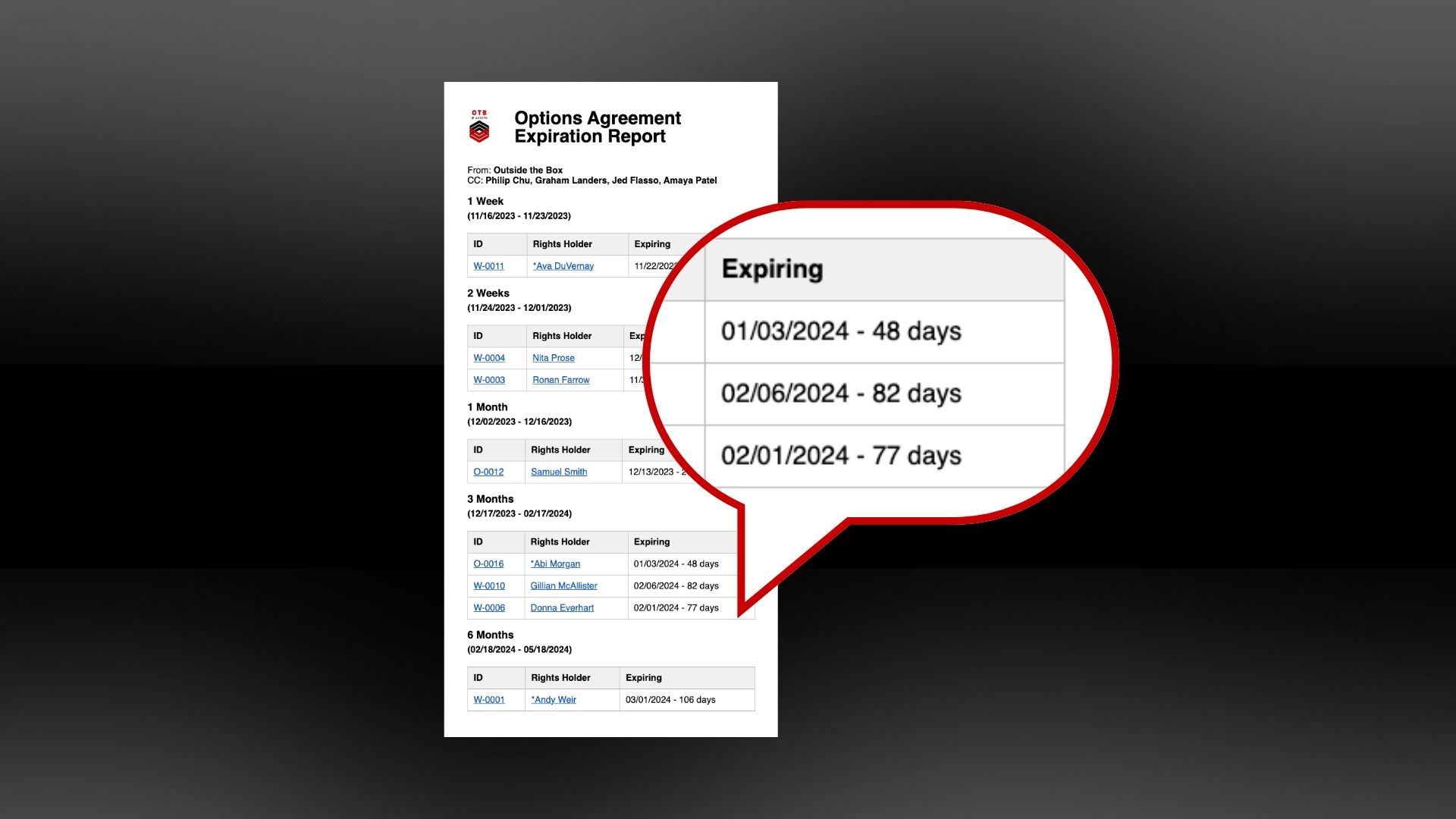 Clean Report Aesthetics
Make faster and better option decisions with a snapshot overview that's simple to read but packs all the information you need.
Sender and complete distro list visible

Distinct categories of options expiring in 1 week, 2 weeks, 1 month, 3 months, 6 months with context dates

Access specific options and rights holders directly from the email

Clear countdowns for urgent decisions and team planning



Empty space, drag to resize
Our new Option Expirations Report Email is your shortcut to making informed decisions without the runarounds of tracking down updates, coordinating team members, or missing agreement opportunities. Stay ahead of expiring options once and for all.
Transform your CREATIVE BUSINESS processES
Take the First Step To Harmony
Created with